Safety Group Update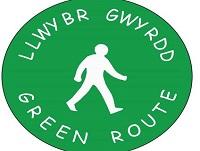 3rd July 2018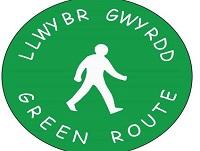 Safety and welfare improvements will be introduced in and around Builth Wells in time for this year's Royal Welsh Show following a wide-ranging review and recommendations by the Builth Wells Event Safety Group.
The improvements have been recommended by an event safety action group established following the death of a Powys young farmer last summer.
The safety group includes key organisations, such as:
Powys County Council,
all emergency services,
the Royal Welsh Agricultural Society,
Builth Wells Town Council,
Penmaenau Farm,
Wales YFC,
event organisers,
local councillors
volunteers.
They work together to improve the safety and welfare of people in the area during the week of the Royal Welsh Show week.
Among the features are a new 'Green Route' path from the Builth Wells town to the Royal Welsh Showground, Penmaenau Farm and campsite and the YFC Young People's Village. The path will be clearly sign-posted from the town to the various venues using new finger-post signs and green footprints.
Details about the route will be highlighted on a new local map and will be featured along with other show visitor information via the Royal Welsh Show app, available to download for free from the App store and Google Play.
Existing public footpaths will have stewards on-hand at night to help direct show visitors from the town to the venues.
Improved welfare facilities include the introduction of street pastors who will operate in the town in the run up to the show week and through the four days of the event. Supported by staff from Powys County Council youth service, they will be based at the former Tourist Information Centre which will be used as a welfare base at night.
A new temporary fence, funded by the Royal Welsh Agricultural Society, will be erected between the Groe and the river to help improve safety. The fence will be put in place before the show and removed after the event.
The Welsh Ambulance Service are also committing additional resources to the area, including a 4x4 joint response vehicle, during the show period. Improved CCTV will also be in operation in the town for the show period.
The safety group will continue to review safety and welfare arrangements and recommend improvements where necessary for future events.