Planning approved for new school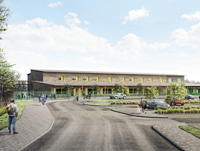 9th July 2018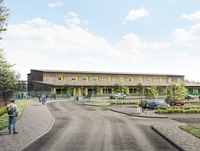 Plans to strengthen primary school provision in Welshpool have taken a major step forward with Powys County Council granting planning permission for a new English-medium Church in Wales School.
The decision means work on the new 360 pupil school in Salop Road, adjacent to the town's high school, can get underway later this year, with the new school expected to open in September 2019.
Welshpool Church in Wales School, which was established in September last year, is currently a multi-site school operating on the former school sites of Gungrog, Oldford and Ysgol Maesydre. Pupils will remain where they are until the new school is built.
Cabinet Member for Schools, Councillor Myfanwy Alexander said:
"'This is another significant step on the path to top quality learning environments for our learners in Welshpool and before long work on the site will bear witness to our commitment to the future of education in the area."
Welsh-based contractor Dawnus have been awarded the contract to build the new school and a new 150 pupil Welsh-medium school which will be based on the Maesydre site in the town. The Welsh-medium school is due to be completed by September 2020.
The improvement project is jointly funded by Powys County Council and the Welsh Government 21st Century School Programme.
Progress on the new-build can be seen on the authority's website www.powys.gov.uk and social media pages.