Activities at 2018 Royal Welsh Show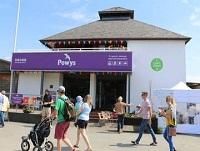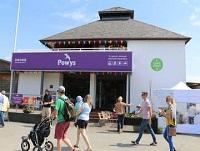 A wide range of activities will be on offer at the 2018 Royal Welsh Show at the Powys County Council building.
Speaking ahead of the show Cllr Rosemarie Harris, Leader of the council, said: "We are proud that the Royal Welsh Show takes place in Powys each year and we extend a warm welcome to all those attending the event."
Visitors to the Powys building can find out about tourist attractions in the area as well as upcoming events. You will also be able to shop for hand-made gifts from Montgomeryshire - the RWAS feature county - at the Dragontree stall.
In the family and children's area, youngsters can cool off in the soft play area with arts and crafts activities. In addition, information will be available about becoming a foster carer in Powys.
Free support advice will be available for businesses to work more bilingually from Cymraeg Byd Busnes / Welsh for Business. Representatives from Agora will also be on hand to offer support for people with food and land based goods ideas to start and develop their business.
The Royal Welsh Show takes place 23-26 July at the showground in Llanelwedd. Powys County Council is located in Twr Brycheiniog, Avenue E, next to the main ring.
Follow @powyscc on Twitter for our updates during the show.