Read and your child's 'life chances' will improve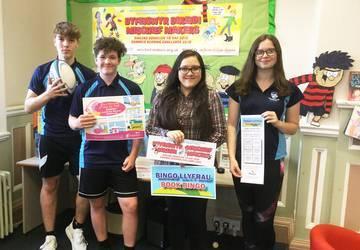 19th July 2018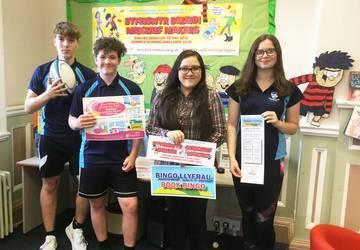 With the summer holidays fast approaching it's important to keep children occupied. One important activity is reading - especially as studies show that reading drops during the holidays.
This has been the message the national charity the Reading Agency has been advocating and is supported by Powys County Council with the launch of the Summer Reading Challenge 2018 'Mischief Makers' at its local libraries.
The Reading Agency states that children's literacy "drops'' during the summer months before they return to school in the autumn. This has prompted the charity to produce a Summer Reading Challenge pack (for children between the ages of 4 - 11 years) through libraries, where they read six books over the holidays. The child friendly packs use stickers with a chance at gaining a medal and certificate and prizes once participants have completed the challenge. All those taking part have to sign up and become Library members. This year the theme is 'Mischief Makers' and is based around favourite old Beano comic characters that older family members can also remember from their childhood.
The library service has promoted this every year from the very beginning. While developing a remarkable partnership between all primary schools in Powys and swimming pools run by Freedom Leisure in Powys and The local Education Authority. Freedom leisure in Powys help with the offer of free family swim vouchers for those completing the challenge.
The reading challenge isn't just for primary school children. Libraries are urging parents to encourage the siblings of those taking part in the Summer Reading Challenge to do a 'Book Crawl' so they don't feel left out.
"Some teenagers are coming back to the Summer Reading Challenge and asking to join up, even though they have gone over the age limit of 11 years. We are encouraging libraries to let them. If they want to take part - they should!" said Trish Thomas - Reader Development librarian.
"It doesn't stop there either - young Volunteer 'Reading Hacks' are taking on an active role within libraries to help children to continue with the reading challenge over the holidays - including listening to them read, mentoring and helping out with events to promote the initiative."
"We want to see everyone developing their reading." said Cllr. Rachel Powell, Cabinet Member for young people, culture and leisure. "'Reading to a child, at the earliest stages of their life, even as a baby, has been proven to enhance their communication and language skills from the onset. From facial mirroring, to learning lip movements and sounds, as well as learning tones and rhythmic patterns of a care givers voice, this all aids to the development of effective communication".
Cllr. Powell added: "However, the benefits of reading at any age remain a huge advantage. In later life, in whatever context, reading has been evidenced to enhance mental wellbeing, safeguarding depressive disorders, improve memory by keeping our brain active and helping with dementia. Reading holds so many benefits for all generations, encouraging continual development and knowledge. It's definitely, an essential life skill for us all."