Call for young writers in the Brecon area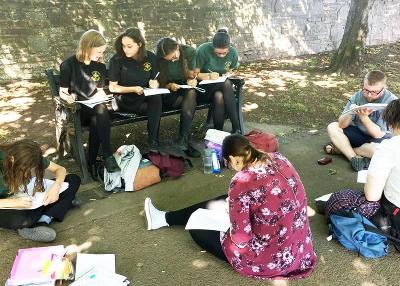 20th July 2018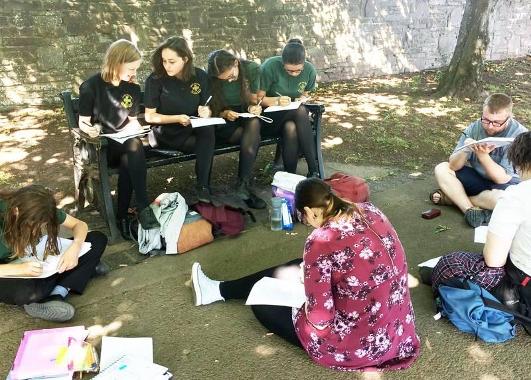 Young writers in the Brecon area are being invited to sign up to a creative writing project.
Library Assistant Tilly Boscott from Brecon Library has recently taken the lead role at 'Caban Sgriblio' and is extending an invitation to more young and enthusiastic writers to join the group.
The group is a creative writing collective aimed at young and aspiring writers. Caban Sgriblio is run as a joint venture by Peak - an arts organisation based in Crickhowell - and Powys County Council.
"I am putting the call out for like-minded young writers, who feel they would thrive in a supportive environment in which everyone is welcome to explore their imaginations - we would certainly welcome you." said Tilly.
"The workshops are a relaxed, fun way to develop ideas and gain confidence while creating some great material. We work with professional artists and community groups too, who touch base with us on different topics in the Brecon / Black mountain area. If this appeals to anyone you or anyone you may know - then get in touch."
Peak, whose primary focus is to provide creative opportunities for young people, said: "All our projects are run with an ethos of 'co-production'. Young people are encouraged to creatively contribute to the project and see themselves as 'co-creators".
Jack, a member of Caban Sgriblio said: "You can come and be yourself. You are not getting judged for what you write... just come and discover ...and be drawn into a very different world of writing and of words. Poets are forged here."
Caban Sgriblio is aimed at members between 12 and 18 - but there is some flexibility in the age ranges.
The workshops are in the medium of English and the writing opportunities are varied from Haiku poetry to short stories, with a group anthology currently being compiled. The group runs every Thursday between 3.45 and 4.45pm
Cllr. Rachel Powell, the council's Cabinet member with responsibility for Young People and Culture said:
"This is a great opportunity for young people who have a love of writing, who are finding their 'writing voice', to engage and participate in new ideas and skills in this medium. Making these group connections is so important to supporting writing development and I urge those that are interested to take this up".