Powys to undertake animal health and welfare function for Torfaen council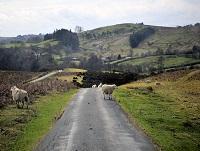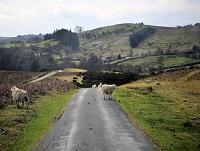 Animal health and welfare services in Torfaen will be delivered by Powys County Council after the plans were given the go-ahead by both authorities, it has been announced.
From this month (July), officers from Powys will undertake animal health and welfare duties within Torfaen County Borough.
Councils in Wales are responsible for enforcing a range of animal health and welfare legislation. This cross boundary arrangement, which meets the Welsh Government's Collaboration Agenda, will ensure that the statutory service continues in Torfaen.
This is the latest collaboration agreement that Powys' Trading Standards Service has entered into after agreeing to undertake the same function in Blaenau Gwent County Borough Council in 2012.
Councillor Fiona Cross, executive member for the environment at Torfaen council, said:
"We are delighted to be working in partnership with Powys County Council to provide animal health and welfare services. Our colleagues in Powys have a huge wealth of experience working across an expansive rural area, and their expertise will allow us to deliver an excellent service here in Torfaen."
Councillor James Evans, Powys County Council's Cabinet Member for Trading Standards, said: "Given the size and rural nature of Powys and the volume of work we currently undertake, we have developed one of the leading animal health and welfare services in Wales.
"We are well positioned to carry out this important function. Our officers will provide professional advice and assistance to those in the Torfaen area who require the animal health and welfare service but also investigate any animal health breaches and take appropriate action."
Torfaen farmers requiring advice on animal movements and record keeping or members of the public wishing to report animal welfare issues should contact Powys County Council on 01874 623420. Alternatively contact can be made via email to trading.standards@powys.gov.uk