Working in Social Care in Powys
Looking for a great place to live and work?
Working in Children's or Adults Social Care in Powys isn't an easy job; you'll face many of the same chal­lenges that social workers experience everywhere in the UK. However you'll be facing them in a beautiful part of the UK with some of the most affordable housing in the country.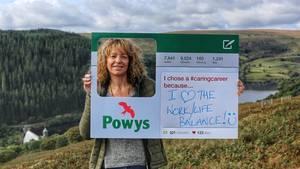 Our main offices are based in the market towns of Welshpool, Newtown, Llandrindod Wells, Brecon and Ystradgynlais with our HQ in the Victorian Spa town of Llandrindod Wells. Welshpool is within one hour of the M6 motorway and is on a regular rail service from Shrewsbury and Birmingham. Llandrindod Wells is less than 1 hour from the Victorian seaside town of Aberystwyth and only 1½ hours from the West Midlands.
The Social Care teams (we have separate Adults and Children's teams) are relatively small but friendly and supportive units that work on a locality basis.
In addition to a generous salary (Newly Qualified Social Workers earn between £29,323 and £30,785 while Team Managers earn between £41,967 and £43,821) we offer:
Social Care staff up to a £8,000 relocation package (permanent posts),
family friendly policies,
a generous lease car scheme,
an assisted car purchase scheme and travel expenses.
We also offer welfare loans, up to 28 days annual leave and many more benefits.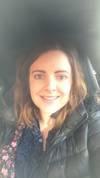 Elliw Haf Hoyle recently joined the council as a Social Worker within the Adult Disabilities team:
" I really enjoy this career due to its variety of work and as I am a people's person I get to meet a wide variety of people from different backgrounds.
Not one day is the same in Social Work within Powys which I find really interesting and mainly it allows me to support those who are most vulnerable in society which has always been a passion of mine and that is why I came into social work."
Watch our films or #caringcareer in Powys.
to find out more about a