Support for the Community - The Monty Club, Newtown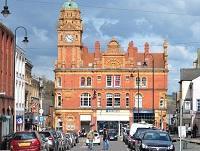 13th August 2018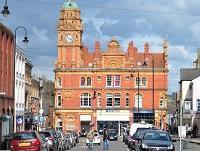 An exciting project launched to help people aged 54 and older get back into work is holding an information day in Newtown.
The 'Support for the Community' event is being held at the Monty Club in Newtown on Tuesday 21st August from 11am - 3pm will have representatives from:
Citizen's Advice Bureau,
PRIME Cymru's Mentoring Scheme,
Age Cymru,
Careers Wale,
Care and Repair,
Powys County Council,
Communities for Work+ and
Business Wales.
Workways+ Powys offer free, tailored and individual support to help people overcome barriers to getting back into work including:
mentoring,
confidence building,
informal help with on-line and traditional job-seeking,
interview skills,
help with CV writing,
sourcing trial work placements,
training, or
guidance on setting-up in business.
Janet Davies, Development Officer Workways+ Powys said 'It is wonderful that so many providers are coming together in one location to provide advice, help and support to the people of Newtown and the surrounding areas. If this event proves successful perhaps we can replicate it on other areas of North Powys'.
If you or someone you know would like to get involved then see Workways+ Powys on Facebook for more information, or contact:
· North Powys: Janet Davies janetd@primecymru.co.uk or 07507 795048
· Mid Powys: Jan Allen-Darby janet@primecymru.co.uk or 07983 097629
· South Powys: Paul Pickering paul@primecymru.co.uk or 07399 576963