Powys pupils have again achieved very good A-level results.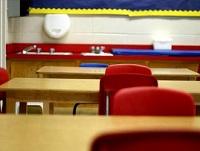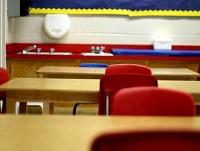 More than 1 in 5 Powys results for 2018 are at the highest grades A*-A (20.1%) which represents an increase of nearly 1% from results in 2017 (19.2%). 4.5% of results were at grade A* and a further 15.6% were at grade A. Nearly 5 out of 10 results were at grades A*-B (48.2%) and more than three-quarters of results (75.9%) were at grades A*-C.
The gap between Powys WJEC results and Wales results for all boards has closed significantly this year, reducing from 6.6% in 2017 to 3.8% in 2018 for grades A*-B, and from 1.7% to 0.4% for grades A*-C. Powys WJEC grades at A*-B have increased by almost 5 percentage points this year, and at grades A*-C have increased by more than 2 percentage points.
Almost everyone who took a WJEC A-level in Powys passed by obtaining grades A*-E (97.2%). This overall pass rate is similar to that for Wales (97.4%), England (97.6%) and the UK as a whole (97.6%) and only significantly surpassed by Northern Ireland (98.2%). Powys results from other examination boards are awaited and may impact on these comparisons.
The number of WJEC A-levels taken in Powys schools has decreased from 1,111 in 2017 to 1,045 in 2018 which represents a fall of approximately 6%.
Councillor Myfanwy Alexander, Cabinet Member for Learning, said: "These are very good results clearly reflecting the dedication and hard work of pupils and teachers in all Powys schools.
"Our warm congratulations go to all the young people on their well-deserved achievement and to all those who have supported them throughout their school careers. We wish all the students every success for the future."
A* - A

%

A* - B

%

A* - C

%

A* - E

%

2018

Powys (WJEC)

20.1

48.2

75.9

97.2

6.66

Wales (All Boards)

26.3

52.0

76.3

97.4

6.86

2017

Powys (WJEC)

19.2

43.5

73.6

98.1

6.50

Wales (All Boards)

25.0

50.1

75.3

97.7

6.78

2016

Powys (WJEC)

18.3

48.3

76.3

97.5

6.63

Wales (All Boards)

22.7

48.1

73.8

97.3

6.64