Excellent performance of Powys pupils in GCSE examinations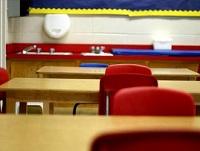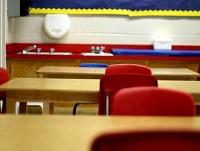 Powys pupils have again performed extremely well in the 2018 WJEC GCSE examinations.
Two-thirds of results (67%) are at grades A*-C and almost 1 in 5 (19%) are at the highest grades A*-A maintaining the strong performance of Powys schools seen in recent years. Powys results remain significantly higher than the figures for Wales at all grade boundaries.
Powys results at grades A*-B (41%) are more than 4% higher than in Wales as a whole and are nearly 6% higher at grades A*-C this year. The overall pass rate of grades A*-G in Powys (98%) also remains higher than in Wales (96%).
These figures do not include grades awarded on the 1-9 scale but little change is expected in the overall figures when results from other Examination Boards are added as more than 90% of examination entries are with WJEC.
These results maintain the high standards seen in previous years' performance and remain consistently above the all-Wales averages. In addition, many pupils have also achieved equivalent qualifications in vocational subjects.
At national level there have been considerable changes to GCSE requirements since 2016. These significant changes make direct comparisons with previous years inappropriate. In 2017 A* - C grades in Wales dropped by nearly 4%, with schools in Powys proving more resilient to change as reflected in a corresponding increase of 0.2% at that time.
All young people have been supported through their local schools in preparation for the changes and continue to receive advice and support through their schools in relation to their ongoing education options.
Cllr. Myfanwy Alexander, Powys County Council's Cabinet Member for Learning and Welsh Language, said: "Our warm congratulations go to all pupils for achieving such excellent results which demonstrate their great commitment and hard work. This is made possible by the support they receive from dedicated teaching and support staff in all our schools and also from their families."
SUMMARY OF GCSE GRADES 2016-2018
A* - A A* - B A* - C A* - G
% % % %
2018
Powys 18.8 41.2 67.1 98.2
Wales 18.1 37.1 61.2 96.3
2017
Powys 19.4 41.9 68.1 98.1
Wales 17.8 37.6 62.8 96.9
Please Note - direct comparison with previous years is inappropriate due to changes in GCSE requirements