Housing needs to be discussed in Llanidloes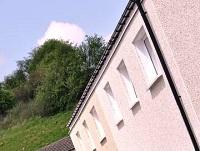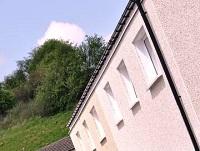 Residents living in Llanidloes are being urged to share their ideas for new affordable homes in their area at two drop-in events that are taking place.
Powys County Council's Affordable Housing Team has arranged the events, which will take place at the school fete at Llanidloes Primary School and at the town's market day.
The events have been arranged so that officers can get the views of residents on affordable housing and also establish the housing needs for the area.
The first event will take place on Friday, September 28 at the school fete between 3.20-5.30pm. The team will also have a stall at Llanidloes market on Saturday, October 13 where residents are encouraged to drop by between 9am-3pm.
The council is looking to develop affordable housing on the former livestock market in the town.
Cllr James Evans, Cabinet Member for Housing, said: "We want to produce good quality, sustainable and affordable homes that meet the needs of local communities across Powys and we have made a commitment to developing 250 additional homes over the next five years
"Our Affordable Housing Team will be working in communities throughout Powys to identify suitable land for housing and establishing housing needs. Their work has identified the former livestock market and we intend to build affordable housing on this site.
"These drop-in events are important as they allow us to gather the ideas from residents while we find out what the housing needs are for this area."