View business advice and support
If you run a business in Powys, you could qualify for business advice or specialist support to help you grow your business, take on staff or implement ICT. We work with advice and support services in the county and can signpost to support and advice.

For general business advice for businesses of all sizes, Business Wales can provide information and one to one advice services: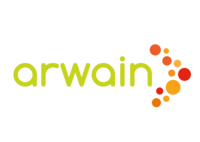 Welcome to Arwain the LEADER Programme in Powys
Funded through the Rural Development Plan for Wales (RDP) as part of the Welsh Government and European Agricultural Fund for Rural Development, Arwain is working with Powys County Council to deliver the LEADER 2014 - 2020 programme in Powys.
LEADER uses local knowledge to promote a joined-up "Grass Roots" community-led delivery for rural development.