'Food and fun' for Powys pupils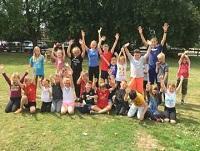 17th September 2018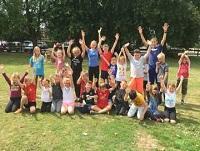 A school holiday programme part-funded by the council has been deemed a success.
'Food and Fun' is a school-based programme that provides free healthy meals, nutritional education and physical activity to children in areas of social deprivation during the summer holidays.
The programme forms part of the WLGA's School Holiday Enrichment Programme (SHEP) and is jointly funded and supported by the council, Welsh Government and other partner agencies including the health board.
It aims to tackle holiday hunger and improve children's health and well-being, as well as address social isolation and a lack of routine by providing a safe, happy place for children to go.
Clubs took place for 12 mornings over a period of three weeks and were co-ordinated by council staff and individual schools. Sessions were held in Trefonnen School, Llandrindod Wells, Ysgol Golwg Y Cwm, Ystradgynlais, Hafren School, Newtown and Welshpool Church in Wales School.
Piloted in Cardiff in 2016, 'Food and Fun' was expanded to Powys in 2017 and this year saw the number of schools involved double from two to four. It is hoped this number will increase again next year.
Together, the four Powys clubs provided free meals and fun activities for up to 160 children, with pupils and parents describing the experience as "fun" and "brilliant".
Council staff from a variety of services including Catering, Sports Development as well as school staff were involved in the delivery of the programme. They used their expertise to provide an enriching and fulfilling experience for pupils.
Cllr Myfanwy Alexander, Cabinet Member for Education, said: "This excellent project provides highly enjoyable opportunities for young people living in those areas of Powys".
Cllr Debbie Wilcox, WLGA Leader, said: "The summer holidays can often be a daunting time for families who are struggling to make ends meet.
"The Food and Fun programme has firmly established itself not only as a fun and healthy way for children to socialise with their friends, but also as a lifeline for those families."