Opening hours extended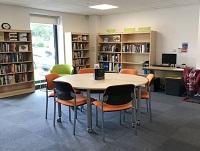 18th September 2018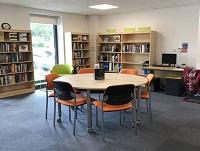 Hay on Wye's flexible community space - which incorporates the town's library - will be open for more hours every week, from the start of October. This is thanks to financial support from generous partners, who have asked to remain anonymous.
For a 6-month trial, the facility will be open on a Friday afternoon from 1.30 - 6pm, allowing children and families and those working traditional 'office hours' the opportunity to use the facilities for a longer period.
From Monday 1st October, the facility's opening hours in Hay on Wye will be:
Monday 10am - 12.30pm, 1.30pm - 3.00pm
Thursdays 10am - 12.30pm, 1.30pm - 3.00pm
Fridays 1.30pm - 6.00pm
Saturdays 10am - 12.30pm
"We are delighted to be able to open the flexible community space for longer and we are very grateful to our partners for the financial support", said Cllr Rachel Powell, the council's portfolio holder for Young People and Culture. "Reading for pleasure is critical to children's success in life. It complements their in-school learning and here we can provide both opportunities on one central site, which is fantastic."
"However the facilities aren't there just for the children - there's a wide range of books and resources for people of all ages in the community to enjoy," added Cllr. Powell.