Two Powys towns shortlisted for Great British High Street awards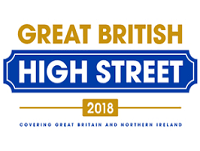 19th September 2018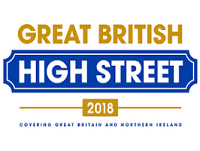 Crickhowell and Welshpool have made the short-list in a competition which aims to celebrate the UK's best and most ambitious 'high streets'.
The winners of the Great British High Street Awards 2018 will receive £15,000 in prize money.
Cllr. Martin Weale is Powys County Council's Cabinet Member for the Economy and Planning and he welcomed the news:
"This is tremendous news for these two towns and we're very proud to see Powys is supplying two of the seven high streets from Wales which have been shortlisted."
"Both Welshpool and Crickhowell have been shortlisted for the Champion Award so we'd like to wish them all the best of luck in the competition and we're looking forward to the judging," he added.
The two towns will now battle it out with 36 other finalists from across the UK in a public vote, which accounts for 30 per cent of the final scoring. They will then have the chance to impress an expert judging panel as they seek to be crowned Britain's best.
Those interested in participating in the public vote can visit http://www.thegreatbritishhighstreet.co.uk for more information. The winning entries for both the Champion and Rising Star categories will be announced on 15th November at an awards ceremony in London.
The awards, run by the Ministry of Housing, Communities and Local Government, and sponsored by Visa, recognise and celebrate local achievements on our high streets. It shines a light on great examples of how high streets can meet the challenges of changing consumer behavior and a changing retail environment.
After a rigorous selection process led by a panel of independent judges, four Welsh high streets have been shortlisted in the Champion high street category (including Crickhowell and Welshpool). It aims to find the UK's best high street, while three Welsh high streets have been shortlisted in the Rising Star category, which aims to find the UK's most ambitious high streets.