Local authors launch Knighton Literary Festival!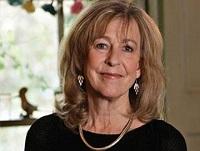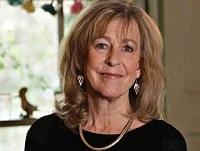 A border town on Offa's Dyke is preparing for its first Literary Festival, as Knighton Library and Community Centre gets ready to welcome 22 authors next month.
Knighton Literary Festival will launch on Tuesday October 2nd, and will take place every Tuesday morning through-out October, featuring a line-up of local 'up and coming' writers as well as more established ones.
The venue will feature literacy in many formats and senses, including author talks, poetry, book sales, art, music, dance, graphology, humour and the stories behind 'body art'. The volunteer run café will be open each week, offering the opportunity to relax with a coffee at the same time.
"I wish the Festival great success, as a wonderful way to celebrate the many writers who have found inspiration in the borderland of Powys. It's a fitting way for everyone to celebrate the joy of libraries, books and reading, and to get to meet some of the talented people who live amongst them," said Cllr. Rachel Powell, who is the council's Cabinet Member for Young People and Culture, including responsibility for libraries.
Karen Plant, Chairperson of Knighton & District Community Centre, said: "The Festival will be launched on Tuesday 2nd October with readings from acclaimed poet Dr Rhiannon Hooson, Deborah Moggach, author of Best Exotic Marigold Hotel, and fellow writers Ian Marchant and Guy Smith. There will be a jive dancing demonstration, graphology and crafts, and refreshments will be available - we are very proud to showcase the amazing talent that exists in this part of Powys".
A programme of authors can be picked up at the library and Community hub in the town.