World Commons Week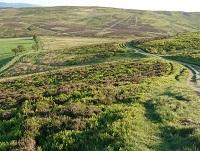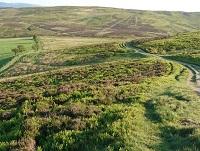 With more than 40% of the common land in Wales, Powys will play a key role in World Commons Week which take place this week.
In recognition of the county's importance, Powys County Council and partners involved in sustainable management of common land will be contributing to World Commons Week which runs from 4th to 12th October.
The future of common land and the people to whom it matters will form the focus of discussion, with the Welsh Government's Sustainable Management Schemes being one way of bringing people together to look at better ways to care for these places for the benefit of all who use them.
The schemes are Welsh Government funded, over a three-year period. The aim is to encourage collaboration and greater understanding between those managing and using the land, whether that be for farming, recreation or other uses. Common land also supports important habitats for the protection of wildlife. These habitats also have a unique ability to manage carbon dioxide and water. The lessons learned from these schemes will help to make sure that common land, as a valuable natural resource can continue to benefit everyone for the longer term future.
More details about World Commons Week can be found at https://www.worldcommonsweek.org/
For more information about what common land is in law and how you might enjoy it for recreation, there is information on the Council website