Register your food business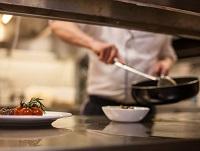 16th October 2018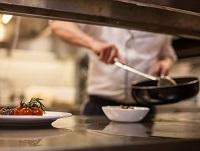 New food businesses in the county are being warned to register with Powys County Council 28 days before their business starts or face enforcement action.
The warning has been issued by the council's Environmental Health Service after they cautioned an unregistered food business trading in south Powys following an unannounced food hygiene inspection.
Businesses who want to carry out any food operations including:
handling,
storing,
processing,
cooking,
re-wrapping or
distributing food have a legal requirement to register their business with the council's Environmental Health Service.
Food businesses also have to notify the council of any significant change or closure of any establishment.
Cllr James Evans, Cabinet Member for Environmental Health, said: "It is a legal requirement for food businesses to register with the council.
"Registration enables us to give appropriate advice to businesses prior to opening. We can help with compliance, undertake subsequent food hygiene inspections and award the appropriate Food Hygiene Rating Score. It also allows us to keep a register of all food business operators across the county.
"In this case, the unregistered food business operator co-operated fully with our Environmental Health Service and registered their operation. They also implemented a food safety management system and our Food Safety Team carried a full inspection of their premises and awarded a Food Hygiene Rating Score.
"This matter has been thoroughly investigated by our Food Safety Team and, in considering all the information that we gathered, felt that a caution was a reasonable way in dealing with this.
"Our action clearly demonstrates the importance of carrying out unannounced food hygiene inspections within food premises in Powys. Not only does it ensure that public health is protected but we also maintain a fair and consistent playing field for all food businesses in the county."