Performance and Improvement Reports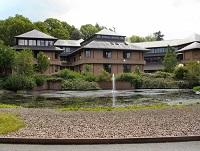 19th October 2018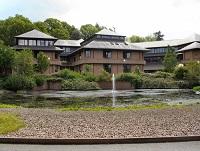 Improvement work is already underway at Powys County Council in response to two key annual reports, the county council has said.
The council's own Annual Performance Report 2017-18 and an Annual Improvement Report, issued by the Wales Audit Office on behalf of the Auditor General for Wales, were accepted by the county council on Thursday (October 18).
The improvement report summarises audit and inspection work undertaken at the council since the last report published in July 2017 and covers activity in the financial year 2017-2018. While the Annual Performance Report sets out a self-evaluation of the council's performance during 2017-18. Delivering commitments it identified in its Corporate Improvement Plan 2016-2020.
Council Leader, Councillor Rosemarie Harris said: "The council has acknowledged that the reports cover a period when some key services, particularly children and adult services, were not performing at an appropriate level and considerable action is taking place as a result.
"The council, with support from the Welsh Government and Care Inspectorate Wales, established an Independent Improvement and Assurance Board in early 2018 to oversee the council's improvement work.
"We have strengthened key positions, including appointing a director of social services and permanent head of children's services in response to recommendations in the Care Inspectorate Wales report. We also have an acting chief executive with considerable experience supporting our improvement work.
"Despite the many challenges, we have delivered a number of improvements in our priority areas. We have invested over £61m with our capital programme, including £22m improving our schools, £18m on improving transport and highways and £12m on improving the council's housing stock.
"A great deal of work has taken place already and our performance in many areas puts us among the best in Wales, but we accept that there is more to do, not just in children, adult and corporate services but across the whole authority.
"The improvement letter and annual performance report are a timely reminder that the council must transform the way it works to meet the challenges facing local government in Wales," she added.