Mid Wales hospital site, Talgarth - Position Statement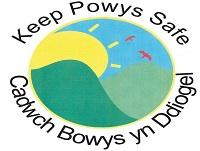 30/07/2018
On Thursday 24th August a Neighbourhood Management Group meeting was convened at Brecon Police Station to discuss the derelict Mid Wales hospital site in Talgarth.
The meeting was co-ordinated by Powys Community Safety Partnership (CSP) and involved a wide range of partners including:
Dyfed-Powys Police,
the Local Authority,
Brecon Beacons National Park Authority,
Fire & Rescue,
Councillors from Powys County Council
Talgarth Town Council,
Residents
The site's current property developer.
The site has proven challenging over recent years and residents have experienced a significant level of anti-social behaviour when visitors wishing to explore the ruins behave inappropriately and often commit trespassing offences.
The meeting enabled each organisation, in addition to the residents and the developer, to highlight their concerns and then contribute to the problem solving efforts. Of particular concern to the group is:
the structural safety of the building,
asbestos contamination
anti-social behaviour involving visitors to the site that seek to explore the area.
Participating partners and stakeholders wish to advise anyone that may be considering a visit that there is significant risk involved by way of asbestos within the site grounds and that exposure may result in serious illness. The buildings are unstable and are not a safe environment to enter, the floors are falling away and the risk of falling debris from roofs and ceilings is high.
The partnership have agreed a number of steps to target harden the area which will include increased police patrols and positive action when trespassers are identified, the use of Automatic Number Plate Recognition and follow up with registered keepers of vehicles in the area. They will also seek to increase site security, boarding up windows and strengthening the perimeters and will also investigate the use of CCTV.
The group wishes to stress that not only are visitors putting their own lives at risk when they enter the site but they also endanger members of the emergency services who would be contacted should a serious incident occur.
A CSP spokesperson said
"We appreciate there may be curiosity and an interest in exploring what little remains of the buildings, however we are concerned that this could result in a serious accident and will also endanger others.
" The CSP is committed to reducing Crime and Disorder and will continue to work together to tackle offenders and prevent anti-social behaviour."