Rights of way plan opens up for comments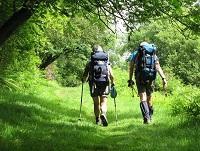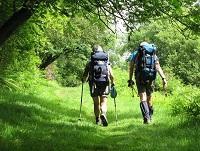 People who enjoy the county's rights of way network or help to maintain it are being invited to comment via a survey on a new draft ten year Rights of Way Improvement Plan - written following extensive engagement and consultation last year.
The plan sets out a range of actions that the council's Countryside Services team and other partners like Town and Community Councils and volunteers will endeavour to tackle over the next ten years to not only maintain but also improve the network for all who use it.
Cllr Aled Davies, Deputy Leader and Cabinet Member for Countryside Services, said: "Powys is a beautiful county with an extensive rights of way network which opens up parts of our county to all who love the countryside. From horse riding to mountain biking, family walks to trail running, our network offers something very special to anyone who wishes to discover what nature and being outside can do for their mental health and well-being.
"Although resources are tight we have set out a plan which will allow us to sustain the network for all our residents and our hundreds of visitors who flock to Powys every year. Before we approve it we'd like residents to have a final say on it by completing our survey."
Residents can have their say on the plan by going to www.powys.gov.uk/haveyoursay and following the links to the Rights of Way Improvement Plan Survey.
The link will take people to a page which holds a copy of the current draft plan, a link to the survey, a set of posters which help people see at a glance what actions are being suggested for the next ten years, an animation which explains a bit about the plan and contains some quirky facts about the network and a short film highlighting the important role volunteers are playing in keeping the network open and how to apply.
Under the legislation the consultation has to run for 12 weeks and closes on Tuesday 15 January 2019.