Llanwrtyd Library extends opening hours from 1st November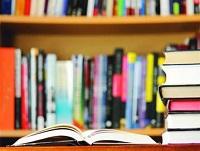 29th October 2018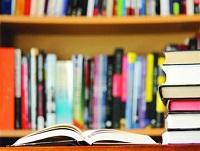 The team of dedicated volunteers at Llanwrtyd Wells Library are going to trial some different opening hours from Thursday 1st November 2018.
The new hours will be:
Tuesdays 10am - 1pm, 3pm - 6pm (volunteer hours)
Wednesdays 10am - 1pm (volunteer hours)
Thursdays 10am - 1pm (staff hours)
Saturdays 10am - 12 noon (staff hours)
The library offers a range of books for readers of all ages in both Welsh and English, including large print titles. There are also computers and wi-fi for the public to use, including printing facilities as well as free access to some great electronic resources such as Ancestry.com and Access to Research academic journals. Readers can also pay council bills by credit or debit card and find out more about council services at the library.
Kay Thomas, is principal librarian for Powys County Council and she said:
"It is heart-warming to see a community which values its resources like Llanwrtyd Wells does. I am very impressed that the volunteers are so committed that they are trying out varying opening hours to find ones which suit residents best, enabling the most people to benefit from the library. All credit to Llanwrtyd."
Ms Thomas added; "New volunteers are always welcome to join the small but cheery band at the library. If you could spare a few hours to clean the library or open it to the public, please ask at the library for a volunteer form and to find out more about what is involved."