Do I need Listed Building Consent?
You may need consent for work on a listed building itself or for buildings or boundary walls within the curtilage of a listed building.
It is a criminal offence to undertake works to a listed building without getting Listed Building Consent in advance.
In general, you will need listed building consent for: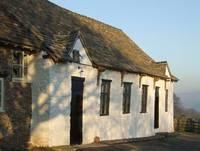 replacing doors and windows
replacing rainwater goods (e.g. guttering and pipework)
rendering or re-rendering
painting of render, stone, brickwork and external joinery
internal structural works including removal of walls and partitions, making new doorways, blocking (or un-blocking) of doors/windows
any works to staircases, fireplaces, chimney breasts or other structural/decorative elements of the interior
This is not a definitive list and if you own a listed building you should always check whether you need consent for any planned work.
You will also need listed building consent to build an extension, or any other work that would physically abut or attach itself to the listed building. You may also need planning permission.
Application form
Download a Listed Building Consent form
If you would rather make this application online, you can do so on the Welsh Government website.