Illicit tobacco prosecution success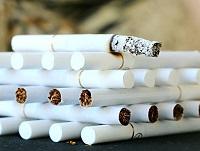 8th November 2018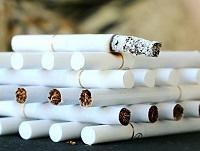 A Newtown man has been given a 12-month community order after he was prosecuted by Powys County Council for selling illicit tobacco on social media that contained high levels of cadmium.
Matthew Rawsthorne of 207, Swallow Drive, Newtown, was prosecuted by the council's Trading Standards Service as part of Operation Date, an ongoing operation to combat the supply of illegal tobacco in the county.
Rawsthorne pleaded guilty to two offences under the Trade Marks Act 1994. He also pleaded guilty to four offences under the Tobacco related Product Regulations 2016, two for not proving enough health warnings and two for the wording not being in English as required by the regulations.
At Llandrindod Wells Magistrates Court on Wednesday, November 7, magistrates heard that officers had seized a large quantity of illegal tobacco from the defendant's home in November 2017 as part of a trading standards investigation.
Magistrates also heard that Rawsthorne had a history of advertising illicit tobacco products on Facebook and were shown extracts from a forensic report of his mobile phone. In addition, they were informed that trademark holders confirmed that the tobacco was counterfeit and that it did not comply with the appropriate legislation in terms of labelling requirements and the necessary safety warnings were absent.
Samples of the counterfeit tobacco were tested by trading standards and found to have excessive levels of cadmium, a heavy metal which would cause increased health risks.
In sentencing Rawsthorne, magistrates handed down a 12-month community order, ordered him to carry out 200 hours of unpaid community work. The defendant was also ordered to pay full costs of £4,670 and a £85 victim surcharge.
Cllr James Evans, Cabinet Member for Trading Standards, said: "Combating the supply of counterfeit and illegal tobacco is one of the priorities of our Trading Standards Service. We are looking to increase the understanding of the impact it has amongst smokers and local communities when shadow activities occur with illicit products.
"This should also serve as a warning to those involved in the supply and sale of illegal tobacco that we will take the appropriate action with partners that is necessary to combat this."
Clive Jones, the council's Professional Lead for Trading Standards, Community safety and Emergency Planning added: "Over the past two years we have seized nearly 50,000 illegal cigarettes and 50kg of illegal tobacco as part of our overarching operation on illicit products, named Operation Date.
"The supply of illegal tobacco bypasses government tobacco control measures, such as not selling tobacco to children and availability is increasing. This makes it more likely that youngsters will start smoking and we find that counterfeit products often contain high levels of heavy metals such as cadmium.
"Our surveillance on illegal activity involving counterfeit products of any variety is increasing and we ask users of auction sites or any person offered suspected counterfeit goods to be vigilant and to warn us of any suspicious sellers through our contact points. Alternatively ring Crimestoppers on 0800 555 111.
"This action would not have been possible without the support of Dyfed Powys Police and we wish to thank officers from the road policing team and intelligence units."
Suzanne Cass, Chief Executive Officer of ASH Wales, said: "We applaud the efforts of all those involved in this successful prosecution and hope this sends a message to others that this activity will not be tolerated.
"Illegal tobacco currently makes up 15 per cent of all tobacco sales in Wales - the highest level in the UK - and continues to undermine efforts to tackle smoking. Criminals sell illegal tobacco at pocket money prices to those who would not otherwise be able to afford it, disregarding all tobacco control measures.
"It represents a big threat to the health of the nation, increasing the numbers of those at risk of getting smoking related conditions, which currently contribute to 5,388 deaths and 26,489 hospital admissions a year in Wales.
"It is a crime that threatens lives across Wales and resources must be directed towards helping to stamp it out.