PAVO Courses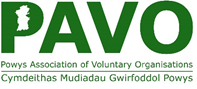 PAVO provides training courses on all aspects of running community groups and voluntary organisations. To book a place on any of the PAVO courses you can contact them or download a copy of the training booklet here
FUNDRAISING ESSENTIALS
Tuesday 19th February, 10am - 4pm • Llandrindod Wells
With the funding environment becoming increasingly competitive the ability to write succinct and persuasive applications is a valuable asset to your organisation. This practical workshop will give you the skills to write successful funding applications...
FINANCE ESSENTIALS
Wednesday 20th February, 10am - 4pm • Newtown
This one day workshop will give you a sound foundation in managing finances within community groups, social enterprises and charities. The day will be hosted by Angela Owen, PAVO's Head of Internal Services, who brings a friendly approach to what can be a daunting topic...
BUSINESS PLANNING ESSENTIALS
Wednesday 13th March, 10am - 4pm • Llandrindod Wells
This practical one day workshop will introduce tools and techniques to help you understand how to put together a workable business plan for your organisation....
WEBINAR: Using Infoengine to Promote Your Services
Wednesday 14th March, 10am - 4pm • Llandrindod Wells
During this interactive video session, PAVO's Chief Executive Carl Cooper will guide you through the infoengine site, from the basics of registering to exploring how to best use its functions to promote your organisation and its services...
QUICK START TO SOCIAL MEDIA
DATE TBC • Brecon
We've all heard how valuable social media can be for raising the profile of your organisation but taking the plunge can be overwhelming, from knowing your hashtag etiquette to building a network that provides real value for your organisation, don't worry—our quick starter will get you from newbie to social media savvy...
GOVERNING YOUR ORGANISATION
Wednesday 27th March, 10am - 4pm • Llandrindod Wells
Being a trustee in Powys can be a rewarding experience but the responsibility for good governance and compliance can often feel overwhelming. In a practical and engaging learning environment this workshop will give you confidence in your role as a trustee and in carrying the responsibilities of governance...
For more information or to book your place please visit https://www.pavo.org.uk/help-for-organisations/training/pavo-training-programme.html or email ryan.okane@pavo.org.uk