Warning issued about illegally grazed horses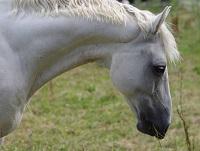 15th November 2018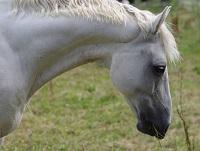 Horse owners in Powys are being reminded by the county council that they risk having their horses seized if they are illegally grazed.
The reminder has been issued by Powys County Council's Trading Standards Service, who recently seized and removed a horse that was being illegally grazed on land in the county.
The council has powers to deal with illegally grazed horses through the Control of Horses (Wales) Act 2014.
The act affects those individuals who abandon or intentionally or negligently permit their horses to graze on land where they do not have the consent of the landowner or where the consent has been withdrawn and the horse owner has refused to move them.
The act provides councils with the power to seize illegally grazed horses and to recover the costs associated from seizing the horse from its owner. Where payment is not made or an owner cannot be identified, the act allows the council to dispose of the horse having given seven days' notice following its seizure.
Cllr James Evans, Cabinet Member for Trading Standards, said: "Our trading standards service had received complaints so it was necessary for animal health officers to seize and remove a horse that was being illegally grazed on land in Powys.
"We must comply with these important regulations and manage these commons appropriate as well as ensuring all horses have a passport and rights to graze on our commons."
Clive Jones, the council's Professional Lead for Trading Standards, Community Safety and Emergency Planning, said: "Any actions we take will always be proportionate but horse owners must take responsibilities in these situations to ensure they are complaint otherwise they will incur costs which they will have to pay."