Prepare your car for winter driving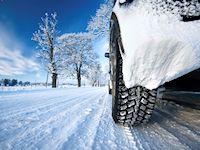 15th November 2018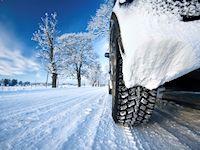 Drivers in Powys are being urged by the county council to prepare their car for winter driving.
Adverse weather and longer periods of darkness makes driving more hazardous. Sometimes conditions can be extreme, as we have found out over recent winters, with prolonged periods of heavy snow and floods.
Driving in the winter is very different than in other times of the year so Powys County Council's Road Safety Unit has issued the following tips to help drivers prepare their vehicles for winter driving.
- Have your vehicle serviced and get anti-freeze tested
- Check your lights, brakes and the battery are in good working order
- Check the conditions of your tyres; particularly the tread and pressures
- Make sure your windscreen and windows are clear and regularly top-up your screen washer levels
- Make sure your wipers are in good order and work well
- Make sure you carry a spade, torch and a mobile phone. Keep a bottle of water and high-energy food in case you break down. Carry extra clothing, including a warm coat, gloves and hat
- Drive slowly, with smooth, gentle application of accelerator, steering and, particularly, brakes
- Beware of black ice. If the vehicle starts to skid, gently lift off the accelerator and steer in the direction of the skid
Cllr Phyl Davies, Cabinet Member for Road Safety, said: "In order to minimise collision risk, drivers need to adapt their driving to the different conditions. Our tips will help drivers cope better with the various seasonal weather hazards.
"Short-term weather forecasts are now very accurate so listen to local and national weather broadcasts. Tell someone your destination, what time you expect to arrive and avoid making your journey unless it is absolutely necessary.
"Make sure you know and understand the hazards and risks of all types of weather conditions, especially ice, snow and fog, before you set off on your journey.
"Finally, clear your windows and mirrors completely of snow and ice before you set off."
For further essential winter driving tips visit www.rospa.com and search for winter driving.
You can also visit the Road Safety Unit's Facebook page for more advice and information on all available courses www.facebook.com/roadsafetypowys