Use of dewlap tags illegal, cattle keepers are reminded
The use of dewlap tags is classed as mutilation under the Animal Welfare Act 2006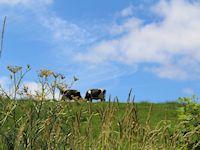 15 November 2018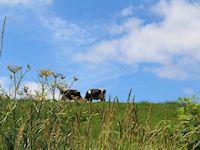 Cattle keepers in Powys are being reminded by the county council that the use of dewlap tags in cattle is illegal in Wales.
The reminder has been issued by Powys County Council's Trading Standards Service, which are currently investigating their use in two cases.
The use of dewlap tags is classed as mutilation under the Animal Welfare Act 2006 and are not listed under the Mutilations (Permitted Procedures) (Wales) Regulations 2007.
The council is investigating two cases of their use, which were reported as a result of cattle being presented for slaughter with the tags in place.
Cllr James Evans, Cabinet Member for Trading Standards, said:
"It is of concern that our animal health team has to investigate alleged problems with the use of dewlap tags.
"Anyone using dewlap tags in cattle are committing an offence under Section 4 of the Animal Welfare Act 2006 by causing the animal unnecessary suffering.
"Cattle keepers that currently have dewlap tags fitted to their cattle are advised to humanely remove them without delay. We are also advising cattle keepers to seek veterinary advice on their humane removal before they are removed.
Clive Jones, the council's Professional Lead for Trading Standards, Community Safety and Emergency Planning, said:
"We will investigate any intelligence or complaints about the use of such tags with a view of instituting legal proceedings where appropriate."
For animal health advice, contact the council's Trading Standards Service on:
• Brecon - 01874 623420
• Llandrindod Wells - 01597 826032
• Newtown - 01686 617524
Alternatively email trading.standards@powys.gov.uk or visit www.powys.gov.uk/tradingstandards