Remember - it's the thought that counts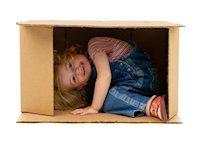 19 November 2018
'Christmas comes but once a year, and when it does it brings good cheer,' but it can leave you in debt for the rest of the year or longer.
We all want to give our families and friends the very best time we can. The cost of presents, dinner, decorations and trimmings mount up and we sometimes forget how much we've spent which can lead to money worries after Christmas when the bills come in.
Christmas is about spending time with your family and friends not spending money.
Tips:
Set a budget and stick to it.
Shop around for the best deals and check refund/replacement terms
Set a present budget - this is especially good for older family and friends.
Get inventive, or even creative. Making gifts allows everyone to be involved, including children. Personal presents usually mean more than an expensive one.
Young children love just opening presents and often end up playing with the boxes they came in. Try wrapping up lots of small, silly things (like socks or sweets) and putting them in a bigger wrapped up box. Hours of fun and mess!
For older children, wanting the latest gadget or console, speak to other family members about sharing the cost or getting 'add ons' to go with your gift.
Work out who you really need to buy gifts for - does the person you see once in a while really need a present? Cutting out a few 'extra' presents can really make a difference.
Make your own wrapping paper by decorating brown paper or lining paper. It's also better for the environment.
Give people the gift of your time - offer to babysit, go out for the day or cook a nice meal.
Be honest with yourself and others about how much you can afford to spend. If they truly care about you, they'll understand - and it may be that they're in a similar situation. It really is the thought that counts.
If you are able to, please donate to your local foodbank or charities who will make sure that children in families who are struggling get something this Christmas. Foodbanks are looking for donations all year round. Perhaps your New Year's resolution could be to donate something to your local foodbank every month or you could donate to charity rather than sending Christmas cards.
Information issued on behalf of the Powys Anti-Poverty Champion, Councillor Joy Jones