Voluntary Management Scheme planned for Upper Glas-y-Bont common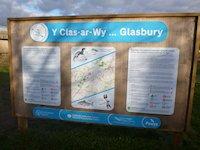 26 November 2018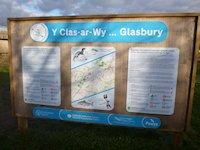 Powys County Council is consulting with commercial canoe operators and people with fishing rights to establish a voluntary management scheme which will balance the needs of all parties who enjoy using the River Wye from Upper Glas-y-Bont common in Glasbury.
A number of proposals are being developed to help ensure a sustainable and long term balance between the volume of commercial canoe use that happens at peak times, with other activities such as angling, land management and nature conservation.
The Council has allowed canoe launching all year round from 10am to 4pm each day from the common onto the River Wye. This means that canoeists can make use of the access arrangement published by the Wye and Usk Foundation, to canoe from Glasbury down to Hay-on-Wye.
Councillor Aled Davies, Cabinet Member for Countryside Services said: "Since 2016 a voluntary Code of Conduct has been in place to help sustain the local canoeing and fishing economy. Officers are now looking at a potential management scheme and there are several proposals on the table. All parties with an interest in the future use of the river are being asked to give their views on several options. The aim is to agree upon the one that will ensure that commercial canoe operators, individuals, canoe clubs and fisherman are able to enjoy the river all year round and respect each other's needs and rights."
The proposals include:
• considering restricting canoeing launch times or days when commercial canoe companies operate/user the river
• considering whether guided trips for those hiring canoes may be a way forward
• installing water level indicators so canoeing only takes place when water levels are at a sufficient level to reduce issues for those fishing the river (e.g. taking rods in and out of the water can be an issue when water levels are low)
• introducing a commercial canoeing quota
• a financially funded scheme which allows for monitoring and enforcement of the Code of Conduct
Over the next few weeks, the Council is asking individuals, groups and organisations who have been involved in developing the Code of Conduct to put forward their views on the current proposals or contribute other ideas. During December and January, a final set of proposals will be open to full public consultation so anyone else with an interest can give their views.