Newtown people asked for views on new bridge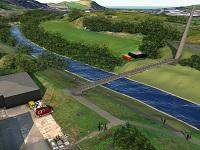 11 December 2018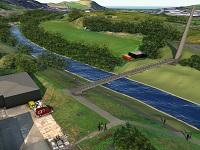 Residents of Newtown are being invited to have their say on a new cycling and walking bridge in the town. Ideas on design style and a name for the bridge are being sought.
Powys County Council and Newtown and Llanllwchaiarn Town Council are holding two drop in sessions in the town this month. People are also being asked for their views in an online survey, which will shortly be available at www.powys.gov.uk/haveyoursay
The bridge will cross the River Severn near to Poundstretcher on Pool Road, joining up with the cycle path on the riverside on Canal Road (which form part of National Cycle Route 81.)
The drop in events are being held at:
• Glanhafren, High Street, Newtown - 1pm-4pm on Friday 14th December;
• The Waggon and Horses, Canal Road, Newtown - 4pm-7pm on Tuesday 18th December.
Representatives of the two councils and GHD the bridge designer will be in attendance to answer people's questions and hear their ideas for the new bridge.
Cllr. Phyl Davies is Powys County Council's Cabinet Member with responsibility for Highways: "We're very grateful to Welsh Government for the funding to build this bridge; we think it will deliver further opportunities for Newtown people to cycle to work - and a new route for leisure cycling. Now we want to hear local people's views on how it should look and also their ideas for a name for the bridge."
The county council is working alongside the town council to seek local input. Cllr. Sue Newham is Mayor of the town council. She commented: "I'm delighted that Powys CC is able to put a new bridge in place and is seeking the views of local people."
For those people who cannot attend either of the two drop-in events, the online survey will run until midnight on Sunday January 6th, 2019.