Brexit Resilience Fund available for Powys businesses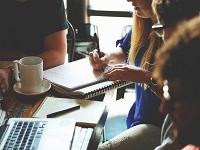 14 December 2018
Businesses in Powys have an opportunity to apply for funding to help them adapt to the changes in a post-Brexit Welsh economy. The Welsh Government has launched a £1million Brexit Resilience Fund which is available to Welsh businesses.
Business Wales is offering eligible businesses the opportunity to apply for funding of between £10,000 and £100,000 up to 50% of project costs. The Brexit Resilience Fund aims to:
develop capacity
improve processes
retain competitiveness
safeguard jobs
guarantee the trade flows between Wales and the rest of the world.
To apply, businesses must:
be registered to trade in Wales.
register with Business Wales and complete the Brexit Toolkit on application
be able to demonstrate that the funding will contribute to safeguarding jobs
have been trading for 12 months or more on the day of application.
Now Powys County Council are urging small and medium-sized enterprises to consider applying for the fund.
Cllr Martin Weale, Powys County Council's Cabinet Member for Regeneration, said: "This funding from the Welsh Government is welcomed and would be of benefit to Powys businesses, who will need to adapt to changes in the post-Brexit Welsh economy.
"If your business meets the above criteria and has a project in mind that would help you build resilience and cope with the changes you may face post Brexit, this fund is for you and I would urge small and medium-sized businesses to consider applying."
The Business Wales Brexit Resilience Fund is open to applications until 31 March 2020, funds permitting.
For further information and to apply please call Business Wales on 03000 6 03000 where you will be put in touch with an adviser to complete the application process.