Tri town venture launched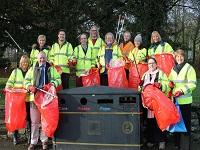 18 December 2018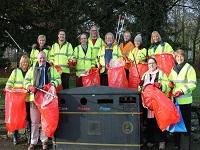 Three Powys towns have joined forces to boost their economies and share ideas around how best to sustain and support public services in their respective communities.
Llandrindod Wells, Builth Wells and Rhayader are now designating themselves as a tri-town. Three towns working together for the benefit of their respective and the wider communities which total around 19,500 residents.
At a workshop held earlier this year the steering group came together to establish their key priorities for the coming year. They are:
community well-being and quality of life
place development - destination tourism
a diverse and forward facing economy
Chair of the steering group Councillor Jon Williams said: "I'm confident that the tri-town collaboration will bring a number of benefits to the three towns. A shared understanding of each other's needs, economic aspirations and tourism will allow us to consider things like our local supply chains. We can also collaborate more to promote ourselves and boost the mid-Powys economy and Powys pound."
He added: "Alongside this, we are keen to draw together our communities and help to ensure they are resilient and able to weather the austerity measures that are still affecting our public services. Wherever we can, we want to encourage people to support each other and their community, whether that is volunteering to take an older neighbour shopping, helping out at the library or organising a litter pick. We can all do our bit to help ensure our communities continue to function even when council resources are stretched to the limit."
Two Community Development Officers funded for 12 months through the Rural Development Plan, Arwain programme will support the towns.
To help promote and support the idea around local volunteering, the steering group have purchased some high visual tabards which will be used when community activities like litter picking take place. Working with Keep Wales Tidy will ensure volunteers are fully insured and given any appropriate training required to use community type equipment.
Rachel Palmer from Keep Wales Tidy said: "Looking after the environment is so important. Litter is not only dangerous to wildlife, farm stock, pets and people but also in an area like Powys where some of the main sources of income come from agricultural, tourism and forestry, the presence of litter can damage their livelihood and the wider economy."
The tri-town approach was first initiated by portfolio holder for the economy Councillor Martin Weale and has the support of the Cabinet. He said: "Powys is a unique county with close knit communities that already do a lot to support each other. Within the Rhayader, Llandrindod Wells and Builth Wells area we want to harness this feeling of belonging and encourage more people to get involved in their local communities so they are resilient and strong."
The tri-town approach will be extended to all parts of the county and even over the border into neighbouring communities during 2019. Residents who would like to get involved can contact the council on 01597 826000 and ask for the Regeneration Team.