Pass Plus Cymru courses available for young drivers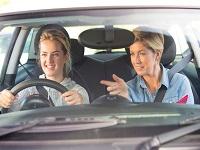 8 January, 2019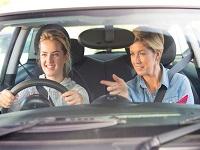 Young drivers in Powys are being urged to sign up to a course that will help them gain valuable experience and skills to reduce their road risk.
Pass Plus Cymru is a road safety scheme being offered to young drivers by Powys County Council's Road Safety Unit.
Aimed at young drivers aged 17-25 years old and who hold a full driving licence, the course consists of a 2.5 hour theory session, followed by a nine hour practical session with an approved driving instructor. The practical session includes motorway driving, night driving and driving in cities.
The courses, which will start at 6pm, will be held at the following locations:
Llandrindod Wells Fire Station - Monday, January 28
Newtown Fire Station - Wednesday, January 30
Brecon Fire Station - Tuesday, February 26
The course will cost £20 for participants as the Road Safety Unit will pay the remaining £80 thanks to the Welsh Government funding. Taking part in Pass Plus Cymru may help to make you a safer driver and possibly even reduce your insurance costs.
Cllr Phyl Davies, Cabinet Member for Highways, said: "Ensuring that our roads are safe is hugely important for our county. I would urge young drivers across Powys to take advantage of this fantastic scheme.
"These courses are so important because they provide better driving skills and could ultimately help save lives."
For more information or to book a place, please visit www.dragondriver.com
You can also contact the Road Safety Unit by emailing road.safety@powys.gov.uk