Libraries set to launch new 'Read and Remember groups'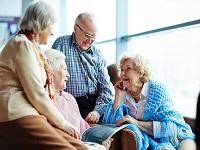 8 January 2019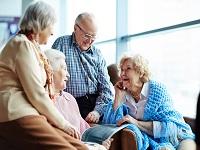 People who would be happy to read aloud to adults in 'Read and Remember' sessions are being sought by Powys County Council.
The council's Library Service is launching a project to establish reading aloud groups for adults, who find reading a challenge, to enjoy in libraries or other community and social venues across the county.
Councillor Rachel Powell is the council's Cabinet member with responsibility for libraries. She explained: "We are looking to recruit 'Read and Remember' volunteers, to be trained to read aloud to adults on a regular basis, particularly to older or disabled people or those living with mild to moderate dementia or depression.
"Reading aloud could take place on a 'one-to-one' basis in the home, or as part of a small friendly group in the library or other community venue. Families and carers are very welcome to take part," added Cllr. Powell.
The project will also provide a bank of resources to support readers, including books for reading aloud, audio books, and sets of the 'books on prescription' dementia booklist.
The council hopes that further groups may develop from this venture, including arts and crafts and dementia singing groups.
If you would like to be a Read and Remember Volunteer - then please contact Trish Thomas via patricia.thomas@powys.gov.uk or by calling Newtown Library on 01686 626934.