Inspection findings accepted by council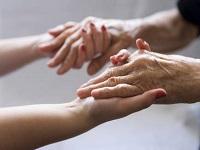 9 January 2019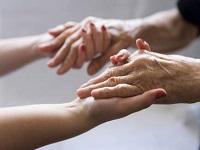 The findings of a Care Inspectorate Wales inspection of children and adult services in Powys have been welcomed and accepted by the county council.
Recommendations from the Care Inspectorate Wales following a re-inspection of the council's Childrens Services have been accepted and will be presented to a meeting of the full council on 22 January 2019.
Council Leader, Councillor Rosemarie Harris said; "We fully accept the regulators recommendations, their report highlights both areas of improvement and areas that need further development. This inspection took place one year after the initial inspection report of children's services was published, we are aware that this will be a long term improvement journey for the service."
Cabinet Member for Children's Services, Cllr Rachel Powell added: "The feedback from the inspectors acknowledges staff's hard work to drive, support and deliver improved Children's Services.
"We had already begun to address many of the issues and have made changes to bring about improvement. Since the inspection we have in place a new permanent Head of Children's Services, Jan Coles, who took up the post in October. With this appointment has come significant improvement to meet our targets.
"Whilst the inspection outlined positive aspects within working practice, it also raised some concerns and the need for safe, appropriate practice to ensure that children and their families are safeguarded.
"The service is starting to implement the signs of safety approach along with a strong focus on early help and family support. A service restructure which will be in place by 1 April will provide better support and outcomes for families. These changes will help us improve and sustain future performance."
The council has also accepted and welcomed CIW findings following a formal monitoring visit of adult services, undertaken in November and December. During the visit inspectors examined care and support in adult services and found overall improvement and the 'beginnings of a cultural shift towards continuous improvement'.
Inspectors said they found good and excellent examples of care and support planning and had spoken to 'highly committed staff'.
They also identified areas requiring improvements, particularly within domiciliary care provision, which it said the council needed to improve service consistency.
Cabinet Member for Adult Services, Councillor Stephen Hayes said: "I would like to thank Care Inspectorate Wales for their thorough inspection and recommendations which we fully accept and believe will help the service on its improvement journey.
"We are pleased that they recognise that the hard work and investment we have made in the service is paying dividends and that improvement is visible. But, we know there is much more to do and we are committed to continuing with our efforts to provide a robust sustainable service for some of the most vulnerable residents in the county.
"I would also like to thank the teams for all their hard work in supporting the continued improvement of the service and ultimately better outcomes for the residents in Powys who use our services."