Council celebrates landmark achievement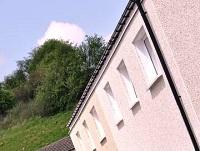 15 January 2019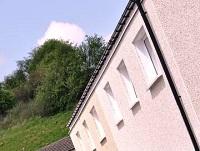 Powys County Council is celebrating achieving the Welsh Housing Quality Standard (WHQS) across its housing stock.
In a report to Cabinet, Cllr James Evans, Cabinet Member for Housing has advised his colleagues that over £71m have been spent on improving council houses across Powys over the last seven years.
The investment by the council's Housing Service has seen just under 14,000 building components replaced so that council houses meet the WHQS.
As part of the investment, 2,960 bathrooms and 2,946 kitchens were installed while energy efficient works were carried out on 3,736 properties in the county.
The Housing (Wales) Act 2014 requires all social landlords to improve their housing stock to an acceptable level and achieve the WHQS by 2020. The council has now successfully completed its WHQS programme, two years early.
Cllr James Evans, said: "The WHQS is an important standard that ensures that our homes are in a good state of repair, are safe and secure, are adequately heated and have up-to-date kitchens and bathrooms.
"This investment is not only good news for our tenants but it has played an important role in the county's overall economy by creating and maintaining jobs for local companies and tradespeople.
"Achieving the WHQS was just the start. We will continue to invest significant sums in our existing housing stock to ensure that we maintain the WHQS. We will also ensure our homes and estates provide safe and attractive places to live and address fuel poverty which, alongside our plans to develop 250 homes by 2022, will provide a significant boost to the local economy."