About us
Unique in Powys
As part of Powys County Council, we have been working with landlords and tenants in the private rented sector for many years. We understand that for some property owners, letting can be a legislative headache. Red Kite Lettings takes the stress and strain out of this by providing an efficient service in managing your property.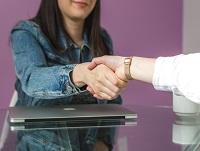 High rental costs and deposits can make it a struggle for people on lower incomes to find and keep a suitable tenancy. Social housing has traditionally helped some people in this situation, but demand is very high. Red Kite Lettings helps landlords find reliable tenants, and help tenants find the right property for their needs. By doing this, we help create more housing options for our residents.
Red Kite Lettings is unique in Powys but is one of a number of successful letting agencies set up across the UK by local authorities to increase private rented sector accommodation options for low income households.
Why let with us?
Most of the tenants on our waiting list are families looking for two or three bed properties that they can stay in and call home for many years.
By letting through us you will be helping local families in need to find a home.

Contacts
---