Landlords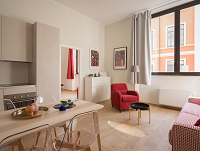 Peace of mind
At Red Kite Lettings we know that landlords want a reliable, simple and efficient service. Our experienced staff will tailor one of our two packages to suit you, whether you are a new landlord with a single buy-to-let, or you are already handling a portfolio of properties.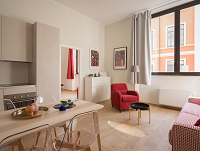 Once you have signed our agency agreement, Red Kite Lettings arranges the legal paperwork for tenancies and will take a full inventory of fixtures and fittings within your property. Landlords who work with Red Kite Lettings are asked to be willing to accept a paper Deposit Bond.
We will consider letting any type of self-contained accommodation that is in good condition, with one or more bedrooms. We offer competitive rates, with no hidden extra fees. In addition, we also have a number of loans available at preferential rates for landlords to repair or bring properties into the rental market.
Full Management Option
If you have opted for our full management package, we will carry out regular announced inspections every three months and provide you with a written report of our findings. If something happens which requires your immediate attention our staff will contact you without delay. We can arrange repair work with your nominated contractors, with no additional administration fees.