Growing Mid Wales trade delegation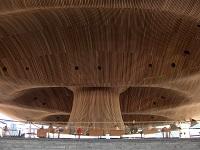 18 January 2018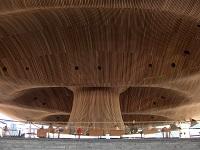 A trade delegation of Mid Wales businesses will be visiting the Senedd later this month to highlight the economic ambitions and investment aspirations of the region to the Welsh Government.
Organised by the Growing Mid Wales Partnership the event, will showcase the uniqueness of the region and promote the region's industries including:
Powys-built hydrogen powered cars,
world class research facilities at Aberystwyth, and
regionally important businesses for the rural economy and tourism.
It will also promote the huge economic opportunities across the region and underline the need for public investment and a Growth Deal for Mid Wales.
Powys County Council Leader, Rosemarie Harris said; "The event is a great opportunity for businesses to engage with key decision makers in Welsh Government and the Mid Wales economy and to build links with businesses across Wales and the South. We will also have help and support available for people looking to live, work or even locate their business in Mid Wales."
Ceredigion County Council Leader, Ellen ap Gwynn said; "We need vibrant and diverse businesses in Mid Wales if our communities are going to thrive in the future. Mid Wales businesses will be centre stage in the Senedd on January 31 to show the ambition of communities and businesses in the Mid Wales region."
The event has been sponsored by Assembly Members in the Mid Wales Region including Russell George, Lead Sponsor, Kirsty Williams, and Elin Jones. Both Ceredigion and Powys County Councils are supporting the event alongside enterprise support agencies from the Mid Wales Region.
"I am pleased to be the lead Sponsor for this event which will provide an exciting opportunity for the Mid Wales trade delegation to showcase the produce and services from businesses in Powys and Ceredigion to the Senedd," said Russel George AM.
"It will provide an opportunity for decisions makers from across Wales to see for themselves many of the outstanding businesses that operate in Mid Wales, and I hope it will also help to progress the case for a Mid Wales Growth Deal with the Welsh and UK Governments.
"I would urge businesses from the region to attend, and I am looking forward to talking to those attending on the day."
Opening at 10:00 AM the event will feature an exhibition of Mid Wales industries and opportunities for investment.
There will be a networking lunch with guest speakers including:
Ken Skates AM, Minister for Economy and Transport;
Cllr Ellen ap Gwynn, Leader of Ceredigion County Council; and
Cllr Rosemarie Harris, Leader of Powys County Council.
The exhibition will run until 15:00 hrs.
It is free to visit and we are encouraging as many businesses as possible in Mid Wales and across Wales to join us on the day find out more about what we have to offer from the Mid Wales region. To make the most of this fantastic opportunity you can book your free place for the event at www.growinpowys.com