Properties available to rent
We have a 3 bedroom house at Mount Pleasant, Middletown
Middletown is situated midway between Welshpool and Shrewsbury and has a regular bus service to both towns.
The village has a public house and village hall with a primary school close by in Trewern.
The property has 3 bedrooms, a garden and oil central heating.
The current weekly rent is £106.79
We have a two-bedroomed sheltered bungalow available at Penyddol, Foel, SY21 0NQ
The property has a level access shower and a small enclosed garden. Applicants must be either over 55 years old, or qualify for sheltered accommodation due to medical need.
The bungalow is 18 miles from Welshpool and 8 miles from Llanfair Caereinon and both towns have local shops, doctors surgery, social clubs, community centres and bus routes.
The weekly rent is £95.96.
We have a two-bedroom bungalow in Dolhendre, Llangynog, SY10 0EU.
The bungalows are let to applicants over 60 years old, or applicants with a disability which means that they require this type of property.
There is a communal garden to the front and back of the property with ample parking within close proximity to the property.
Llangynog is a quiet rural community with beautiful views and walks, it has two public houses. There is a convenience store in the next village, about 3 miles away. Location is about 10 miles from Bala and Llanfyllin and approximately 20 miles from Oswestry and Welshpool. There is a bus service into Oswestry and the closest medical practice is at Llanfyllin.
The weekly rent is £93.73; the property comes with a care line alarm and has Air Source Heating.
We have a 2 bedroom first floor maisonette in a sheltered block at Tan Y Graig, Machynlleth.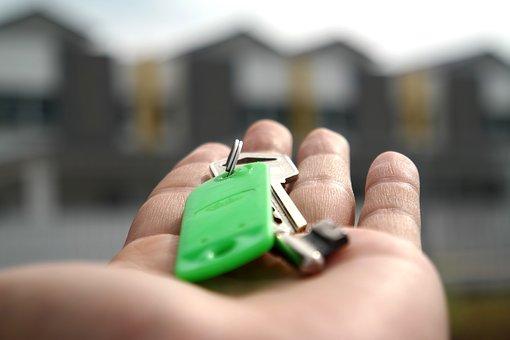 Applicants would need to be quite mobile to access the maisonette via a metal staircase at the side of the block. There is a level access shower, and the bedrooms are up a second flight of stairs within the property. The maisonette needs to be allocated to someone over the age of 60 due to the age restriction placed on the block, but we may have to look at dropping the age qualification a little if we can't find anyone suitable. The block is located in central Machynlleth, within easy walking distance of the town, which has a supermarket, good bus routes, medical centre, numerous cafes and pubs, a leisure centre and a train station.
It is gas central heating, a Care Link Alarm System installed, and the current weekly rent is £85.87.
We have a 3-bedroom house at Penybontfawr, which is approximately 7 miles from Llanfyllin, 18 miles from Welshpool and 15 miles from Oswestry.
The house is suitable for a family and has a small garden to the rear with a parking bay to the front of the property. There is a primary school, children's play area, convenience store with post office and a public house.
The weekly rent is £103.28 and the property has oil central heating.
If you are interested in applying for housing in Powys or in any of these properties, then please register an application .
If you need further information about any of these properties, please ring the Housing ONE Number on 01597 827464 or email housing@powys.gov.uk