Estyn success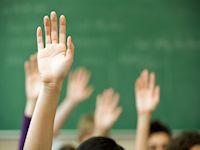 25 January 2019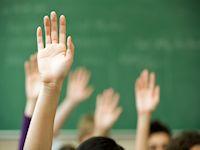 News that a North Powys primary school federation has been highly praised by inspectors has been welcomed by Powys County Council.
The federation made up of three Welsh-medium primary schools:
Ysgol Gynradd Carno,
Llanbrynmair and
Glantwymyn, were highly praised in Estyn inspection reports published today (January 24) following inspection in November last year.
All three received excellent or good classifications in the five key areas reviewed by inspectors; Standards; Wellbeing and attitudes to learning; Teaching and learning experiences; Care, Support and guidance; Leadership and management.
The inspection is the first to take place at the three schools since they became a federation in 2014.
Powys County Council Leader, Councillor Rosemarie Harris said; "I congratulate the Head and all the staff and pupils of the schools and thank them for their hard work. This is excellent! We are very proud of them."
Carno Results:
Standards: Excellent
Wellbeing and attitudes to learning: Good
Teaching and learning experiences: Excellent
Care, support and guidance: Good
Leadership and management: Excellent
Llanbrynmair Results
Standards: Excellent
Wellbeing and attitudes to learning: Excellent
Teaching and learning experiences: Excellent
Care, support and guidance: Good
Leadership and management: Excellent
Glantwymyn Results
Standards: Good
Wellbeing and attitudes to learning: Good
Teaching and learning experiences: Good
Care, support and guidance: Good
Leadership and management: Excellent