Llangadfan lady fined for fly-tipping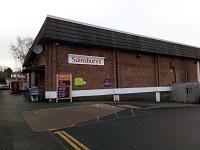 29 January 2019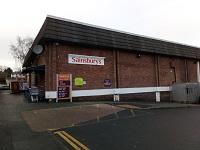 Dumping household waste in a supermarket car park has cost a north Powys woman £200 after they were fined by Powys County Council.
The council's Environmental Protection Team issued the fixed penalty notice after investigating the fly-tipped waste in Sainsbury's car park in Welshpool which happened on Friday, December 28, 2018.
The incident, which was captured on the supermarket's CCTV, was investigated by environmental protection officers. The officers found intelligence linking the waste to the offender amongst several bags of household waste.
The offender, who was from Llangadfan, was issued with a fixed penalty notice which she accepted and paid £200 as an early repayment option.
Cllr James Evans, Cabinet Member for Environmental Protection, said: "We want to make Powys a welcoming place for our residents and visitors and this starts by having a clean environment.
"However, there are those who blight our communities with their selfish actions by fly-tipping their waste. The majority of residents and businesses already recycling and dispose of their waste in the correct way.
"We have taken this action to protect this business. It is unfair that a law-abiding business, who have waste contracts in place to legitimately dispose of their own waste, should also have to pay to dispose of fly-tipped waste.
"We need to reinforce the message that fly-tipping is a criminal offence that harms the environment and costs taxpayers' money. We will clamp down on those who dispose of their waste illegally.
"We hope this will act as a warning to show that we will investigate this anti-social behaviour and take the appropriate enforcement action."