Hotel owner fined for food hygiene offences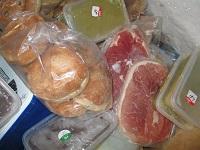 31st January 2019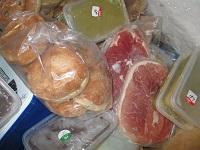 A series of food hygiene offences has cost a food business operator over £9,700 after they were prosecuted by Powys County Council.
Mr David Williams, who operates the New Inn Hotel in Llangynog, Powys appeared before Magistrates at Llandrindod Wells court on Wednesday, January 30. The prosecution was led by the council's Environmental Health team.
Mr Williams pleaded guilty to seven food hygiene offences, which included:
the provision of false information to an inspecting officer
placing on the market food that is unsafe
failing to put in place a Food Safety Management System
failing to keep food premises clean
failing to keep articles and fittings which come into contact with food clean and in good repair
failing to protect food from contamination that may render it unfit
failing to ensure that food wrapping and packaging materials do not present a risk of contamination
The court heard how an environmental health officer from the council visited the New Inn Hotel, Llangynog in May 2018. The visit was in response to an anonymous complaint regarding the use of an external shed as a food storage room which had not been declared to inspecting officers.
Whilst Mr Williams denied the use of the external storage shed, the officer was able to gain access and found that the shed contained 10 refrigerators and freezers full of food. Much of the food found was either considered to be unsafe due to contamination or by being past its use-by date.
The standards of cleanliness and repair within the storage shed were unacceptable, with accumulations of dirt and debris noted within the shed. Also, the shed was not suitably pest-proof with many access points for rodents like rats and mice noted.
Many of the freezers were dirty with black dirt, grime and mould noted on their surfaces. Also, the freezers were damaged and many would not shut without the weight of large cooking oil drums on their lids.
There was no food safety management system in place, there were no checks carried out on the temperature of the fridges and freezers and no records were available.
Officers detained the contents of all of the refrigerators and freezers and prevented the use of the external storage shed as a food room through the service of a Remedial Action Notice. The contents of the refrigerators and freezers were surrendered to the Officers and disposed of.
Magistrates fined Mr Williams £7,050 for the seven offences and ordered him to pay £2,598 costs and a mandatory surcharge of £117.
Cllr James Evans, Powys County Councils Cabinet Member for Environmental Health said:
"All food businesses have a statutory responsibly to ensure that their undertakings comply with food safety regulations and do not put the health of the public at risk.
"Members of the public place a considerable degree of trust in the operators of food business where they choose to eat or buy food from. It's disappointing to note that the food business operator in this case felt that they could not only obstruct and deceive environmental health officers, but also their paying customers, who were put at risk by the operator's activities.
"All food business operators within the county should take note of the penalties they will face if they intentionally endanger public health for financial gain.
"I would remind everyone that the Food Hygiene Rating Scheme can help make an informed decision about where to eat out or to buy food from. All current ratings are displayed at www.food.gov.uk/ratings."