Man fined for selling hacked television technology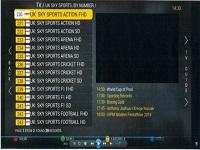 1 February 2019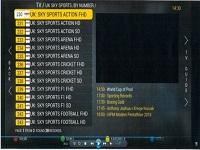 Selling hacked television technology on social media has cost a mid Powys man over £5,000 after they were prosecuted by Powys County Council.
Mr Ryan Jackson, of Gaufron, Rhayader, appeared before Llandrindod Wells Magistrates Court on Wednesday, January 30 in a prosecution led by the council's Trading Standards Service.
Jackson pleaded guilty to four changes under the Copyright, Designs and Patents Act 1988, three charges of providing or selling devices adapted to circumvent technological measures and one charge of breach of copyright with the intention of financial gain.
He was fined £1,340 for the four charges and ordered to pay £4,070 costs and a £34 surcharge.
Magistrates heard that in March 2018 trading standards officers identified a Facebook page called 'TV Subscriptions 4 All' which offered premium content channels, such as Sky TV, for a small monthly or yearly charge.
Trading standards officers liaised with Sky TV's investigation branch, who offered their assistance in this investigation and made a test purchase of some of the products that Jackson was selling.
The product was tested and was found to provide access to live Sky content without the authorised Sky viewing card or subscription to Sky.
Magistrates heard that between January 2016 and August 2018, the Jackson made a profit of between £840 and £2,500 but his actions defrauded Sky TV of over £48,000.
Cllr James Evans, Cabinet Member for Trading Standards, said:
"Our Trading Standards Service frequently research social media applications to try and identify persons who use these sites for various illegal activities. One of which was the sale of an Internet Protocol television (IPTV) box and associated media.
Within the UK, only Sky, BT and Virgin Media have the rights to show SKY premium channels. The defendant's customers were defrauding these companies by only paying a fraction of the real cost.
"This case should that act as a warning to those who are involved in this illegal activity that we will investigate and take the appropriate action."
Clive Jones, the council's Professional Lead for Trading Standards, said: "Firm action is needed with any issues relating to illegal activity of this nature. It is important to promote fair trading within our community and to take the benefit away from those that conduct such criminal activity."