Moving in
When you find a property you like, we will work with you and the landlord to set up a tenancy.
We can support you with claiming housing costs, if needed. Where appropriate we will ask for details of your income, employer and references, such as from a previous landlord. We may need to run checks with a credit referencing agency. We will confirm your right to live and work in the UK and seek proof of your identity, and that of anyone living with you. If you do have any credit issues or you believe there is any other information that may affect your application, it is best to tell us straight away.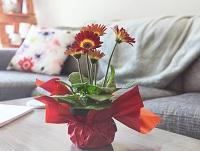 Your Tenancy Agreement
We can support you with understanding your tenancy agreement. This is a legal document that states the precise terms and conditions of the tenancy and is designed to protect both you and the landlord. The agreement is an Assured Shorthold Tenancy Agreement, which means that you can stay in the property for the minimum period of six or twelve months, after which the tenancy will normally roll on a month by month basis (known as a periodic tenancy).
By signing a tenancy agreement, you are agreeing to abide by all the terms contained within it. The most common duties you must perform as a tenant are to pay your rent on time, pay household bills without delay, report any problems you notice and maintain the cleanliness standard of the property.

Contacts
---