Mid Wales business delegation in Senedd for Growing Mid Wales event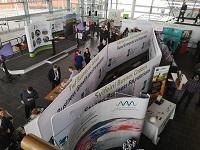 7 February 2019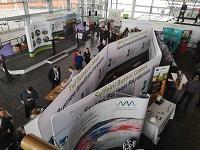 Businesses from across the Mid Wales region gathered in the Senedd in Cardiff Bay on Thursday, 31 January to show the potential for growth in the region.
Organised by the Growing Mid Wales (GMW) Partnership, the event demonstrated uniqueness of the region and promoted the region's industries including:
Powys-built hydrogen powered cars,
world class research facilities at Aberystwyth, and
important businesses from across the region for the rural economy and tourism.
Representatives from both Ceredigion and Powys County Councils - promoted the huge economic opportunities across the region and underlined the need for public investment and a growth deal for Mid Wales.
Ceredigion County Council Leader, Councillor Ellen ap Gwynn said, "The event was a great success; I know that many of the businesses who attended, found the event to be very useful. Mid Wales businesses were put on show in the Senedd, but we need to make sure that investment comes to Mid Wales on the back of this. The Growing Mid Wales Partnership will work hard to make it happen."
Powys County Council Leader, Councillor Rosemarie Harris said, "It was a great opportunity for businesses to showcase the many economic strengths of the region and we look forward to taking that message to a national audience in pursuit of a growth deal."
Both councillors ap Gwynn and Harris were guest speakers at the event, as well as Ken Skates AM, Minister for Economy and Transport.