Phantom goods warning issued by trading standards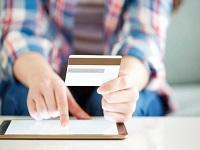 11 February 2019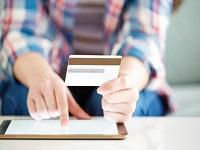 People in Powys are being warned by the county not to be caught out by 'phantom goods' scams which could cost them thousands of pounds.
The warning has been issued by Powys County Council's Trading Standards Service, who want people to protect themselves and avoid buying phantom goods.
Phantom goods scams see shoppers conned into buying high value items like cars and machinery, mainly online, which turn out not to exist.
These type of scams involve fraudsters advertising items at cut prices on social media sites like Facebook and Instagram, and online marketplaces such as Gumtree and Ebay. Scammers will also post fake customer reviews to give the impression they are a reputable trader.
The fraudsters pretended to sell a range of goods, from jewellery and trainers to musical instruments and vehicles. The most common items for people to get scammed on were cars, flights and furniture.
Cllr James Evans, Cabinet Member for Trading Standards, said: "More and more people are being caught out by 'phantom goods' scams, costing them an average of £1,100.
"With so many people shopping online to compare deals, scammers are using numerous tactics to target people with phantom goods. They are drawing people in with cut-price deals and then persuading people to buy items with phoney recommendations from customers.
"It's really important that people don't rush into buying an item when they spot a bargain, but take some time to make sure it's genuine first. Reporting scams and warning friends is the best way to help trading standards win the battle against uncaring, victimising scammers.'
Clive Jones, the council's Professional Lead for Trading Standards, Community Safety and Emergency Planning, said: "There are a number of steps people can take to protect themselves, including conducting basic due diligence before buying goods. This includes checking reviews or references of the seller and also looking for signs such as whether the website domain begins with 'https'.
"We are committed to protecting consumers and as such we are taking action to tackle criminal activity online. Enforcement activity by the National Trading Standards eCrime Team has resulted in both criminal websites and social media accounts being taken down.
"Trading standards professionals will not hesitate to prosecute scammers and bring them to justice."
Top tips to avoid buying phantom goods:
Research the trader - Don't rush into buying an item as soon as you spot a good deal. Take some time to do some research on the company or trader first by checking their protected by a trade body or they have registered address.
Do a domain check - Type in the trader's web address to whois.com so you know they're genuine. Make sure their full address and contact details are listed.
Look for the padlock - When buying online, look out for the padlock sign in the url bar on the payment page so you know the website is secure. The web address should also start with 'https://' and part of the wording may turn green too.
Don't pay by bank transfer - Always use a credit card, debit card or PayPal to pay for items bought online and never pay by bank transfer. Bank transfers can be difficult to trace meaning you are very unlikely to get your money back.
When buying particular products:
Financial products - Make sure the company is on the Financial Conduct Authority's register of approved businesses.
Package holidays - Check the tour operator is ATOL protected.
Used cars - Always have a look at the vehicle and paperwork in person first.
Getting advice and report scams:
Get advice on an offer you've had, or find out how you can get your money back if you've been scammed, from the Citizens Advice consumer service: 03454 04 05 06
Report scams or suspected scams to Action Fraud: 0300 123 2040 www.actionfraud.police.uk