Funding Review long overdue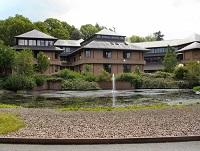 15th February 2019
Leading councillors from Powys are calling on the First Minister to change the way County Councils are funded and give rural areas a fair deal.
In an open letter to Mark Drakeford, Powys County Council's Leader and Cabinet are urging the First Minister to meet them in Cardiff on Monday to discuss changing the funding formula which is used to allocate money to councils across Wales every year and the funding pressures facing the county.
"Powys and other rural authorities have suffered underfunding for many years as a result of the funding formula and their residents have had to pay the price with council tax increases and reduced services," said Councillor Harris.
"Enough is enough. It is time that the funding formula underwent a comprehensive review and that rural authorities like Powys had a fair deal. We are not asking for special treatment but for fair play, our residents deserve to be treated equitably and that means accepting that the way money is distributed is no longer relevant.
"The financial and social environment facing local government has changed beyond all recognition since the funding formula was introduced. It is time that formula was changed to reflect the world we live in today.
"Our residents are living longer which is excellent news but it does mean that we have to provide more care and supporting the most vulnerable people in our communities is expensive, a pressure that is not reflected in our financial support.
"The cost of providing services across a large rural, sparsely populated county like Powys is much higher than the smaller urban authorities of Wales, but again that cost is not accurately covered in the current formula.
"So we are calling on the First Minister to meet with us and agree to fundamental review of the country's funding formula to make sure it is fit for purpose and is fair to every council in Wales, residents no matter where they live deserve to be treated fairly.
"We believe the First Minister is a fair and honourable leader for all of the people of Wales. We hope he will hear our call and change the way funding is allocated and give the residents of rural areas a fair deal.
"We know that councillors, residents and politicians from right across rural Wales echo our call for fair funding and we welcome their support," she added.