Garden waste collection service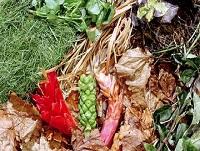 7 March 19
19 February 2019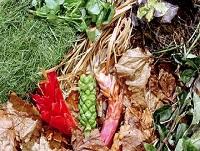 A new garden waste collection service, which has been shaped thanks to residents' responses to a consultation, is to be launched in the spring.
Powys County Council will be offering the fortnightly collection service, which will run from the beginning of April to the end of November, for an annual charge.
To help shape how this new service would be delivered, the council held a consultation asking people how often, how much and what type of containers should be provided.
Over 2,000 residents responded to last year's consultation with half saying that they were interested or might be interested in the collection service.
Those who said they were not interested in the service were either composting at home or taking their garden waste to their nearest household waste recycling centre so felt they didn't need the service.
83 per cent of respondents said that a charge of between £30-£40 was acceptable for the garden waste collection service. Residents who responded were split on whether the service should run all year round or on a seasonal basis.
Asking views on what size containers showed that over 70% wanted the larger 180 litre or 240-litre bin. Over 500 respondents to the consultation wanted to be contacted when the service went live.
Cllr Phyl Davies, Cabinet Member for Recycling and Waste, said: "I would like to thank those who took part in our consultation last year. It's clear from the results of this consultation that people are interested in this new service and their feedback has been really helpful when shaping how it will be rolled out.
"Almost 50 per cent of people who took part in this consultation said that they travelled to dispose of their garden waste. The collection service will not only mean that residents don't have to get their cars dirty, but the charge is likely to be less than what most residents would spend on fuel to take their garden waste to a collection point.
"We have decided to provide a 240-litre bin for this service as we believe that it will provide sufficient capacity for most gardeners needs and it is the size that other councils have found most effective. However, we will also be offering a smaller 120-litre bin at a reduced rate for those with households with small gardens.
"We were asked during the consultation why residents have to pay for this service. Not all homes in the county have gardens while others choose to compost at home so it is fairer to make this an optional service so that only those that want to receive collections can choose to pay for them."
Once the service is introduced, the council will remove the green waste banks from community recycling sites. Householders will still be able to take their larger items of garden waste to one of five Household Waste Recycling Centres in the county.
"Green waste banks at community recycling sites are unique to Powys but they are unmanned and subjected to regular abuse by fly-tippers and commercial gardeners," said Cllr Davies.
"We do appreciate that this is a change for many users of the garden waste banks but I am confident that the new service will be seen as a more convenient alternative. Where this service is provided by other councils it is always very popular."